GameHash application allows earning money thanks to the computing power of a personal computer, so the first step to get started is to download GamerHash application. Click the green "Download GameHash" button in the top right corner of the main gamerhash.com website and then select Windows application.

After going to the application download page, click "Download GamerHash. Application for Windows PC" and open the downloaded file.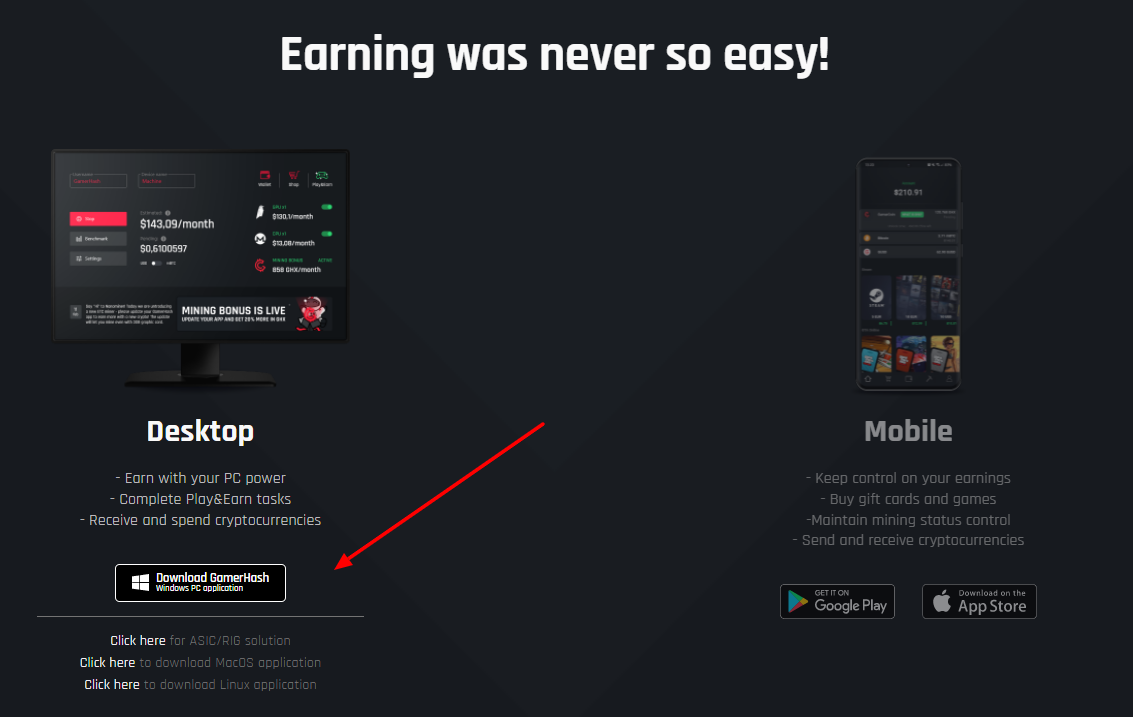 GamerHash application is dedicated to computers with the Windows 7/8/8.1/10 and Windows 11.

During the process, the installer will automatically provide the Username of the Account from which the application has been downloaded. Accept the exclusion of the application from the list of threats in the antivirus software.
The application will perform an analysis of the system performance. When it is completed, you can start mining cryptocurrency.