Gamerhash application allows you to unlock 100% of the power of your graphics card when digging with Nvidia graphics card with LHR designation. List of graphics cards with LHR mark.
To unlock the power of your graphics card you need the current version of Nvidia 512.xx < 512.95 drivers
Follow the steps below to enable LHR unlock:
Update the Gamerhash app to the latest version.
Run a full benchmark in the app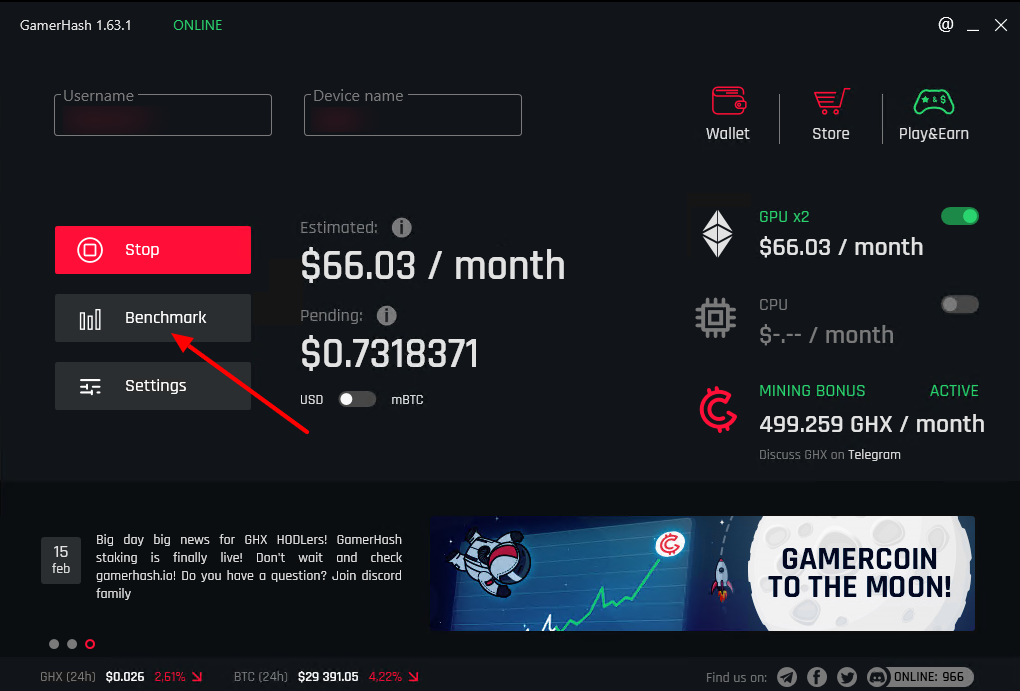 Go to the application settings
In the Mining tab, check the "Turn on your full LHR mode (restart required)" option.
The app will automatically reload asking for admin permission.
The application at this point should be using 100% of the power of your LHR card to mine cryptocurrencies. For verification of proper operation of the Gamerhash app, enable the "Show console window" setting in the advanced settings. The information with "LHR unlocked" should be visible in the console.