Payouts should be initiated by clicking on the drop-down menu in a given wallet and selecting "Send".
Then provide the following details:
Wallet address to which funds will be sent
Payout amount – this can be entered in the selected cryptocurrency or in USD and the system will automatically calculate it.
Please be aware of the minimum amounts that can be paid out. If the entered amount does not meet this requirement, appropriate information will be displayed.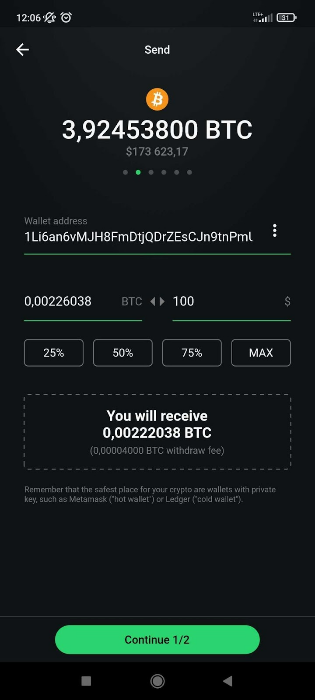 After entering all the data, go to the second window by clicking the green "Continue" button. The final amount will be displayed that will be sent to the indicated wallet (less the commission).
After entering 2FA code, approve sending funds with green "Send" button.